The IrishPage.Com

Irish National Anthem



Current temperature & Time in
Shannon, Ireland - An tSionainn, Éire
Reflections of a Student learning Irish

First came the Celts, then the Vikings and the Normans. Why are so many attracted to this island which is the most western part of Europe?

Let's set the mood and take a virtual trip in picture and song to the Mountains of Mourne, some of the highest peaks in the country.

Welcome to the Irish Page. Irish Gaelic was the first vernacular language in Europe to develop a written form (in the 6th Century AD), I hope you come to enjoy the language and culture of Ireland. Relax and read on!

You'll get email every month when a new page is added to the site. As of March 2023 there are 846 topics on Irishpage.com. Just click here and ask to be put on the list. Just write on the topic line the words SIGN UP and below that your name, city, and state or country.
Scéilíní -- Short Stories
The Irish usually have a handfull of short stories, celtic fairytales etc. to tell. Here you will find short stories in Irish and English. Enjoy them!

Abair Gaeilge -- Pronouncing Irish Words & Sentences

Many find Irish to be a difficult language to pronounce and speak, but it need not be. What we have here is more than 300 words and sentences pronounced like a native speaker in a way that we can all understand and imitate. Just click on this link and start to speak Irish on your own.
Sláintí - Irish Toasts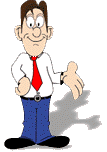 Perhaps you'd like a drink in an Irish Pub and want to have a few ready toasts to use on any occasion. Look no further
Likewise if you meet someone on the street Here's how to greet them.
And here are a few one liners.
Scéalta Grinn -- Jokes
________________________________________________________
The Irish have always been known for a keen sense of humor. Here you will find jokes in Irish and English for your enjoyment.
Ceolta Gael - Irish Music


Irish Music selections spanning several centuries all brought together in a pleasant setting.
Music by Enya is a collection of Enya's songs in midi format from her albums including: Celts, Watermark, Memory of Trees etc.
You may download these "midi" files to your PC if you like and enjoy them.
The Best of Carolan are selected musical compositions extracted from the complete list of Turlough O'Carolan's compositions given below.
Amhrán na nGael - Irish Song


If you're gonna sing a song, Sing an Irish Song. This link will take you to some songs in Irish Gaelic and English. The lyrics are in both languages and the tunes play as midi files in the background. Some popular Ballads have been translated into Irish. Here also is a collection of Irish hymns.
Ceol Chearbhalláin - Turlough O'Carolan's Poems and Music



This link will take you to a collection of songs of Terrence O'Carolan in Irish Gaelic and English. Carolan is Ireland's greatest composer. He was blind, and entertained at a time when convivial drinking was the rage. Over 214 of his melodies have survived and more than 85 of his lyrics.
Filíocht - Poetry



Here is a collection of various poems , poetry from An Duanaire - Poems of the Dispossessed, poems by Núala Ní Dhomhnaill, and the poetry of Anthony Raftery.
Crosfhocal - Crossword Puzzles
Here's a fun game for people of all ages. Grandmas and grandchildren can learn Irish while they are having fun with a crossword puzzle. The beginners puzzles are simple and they do not use words with the fada.
The puzzles are self scoring. If you are really baffled, you can even cheat by putting the mouse on the letter and pressing the ENTER key.
Nuachtáin - Newspapers


When you go to Ireland, maybe at the starting of your day, you'll read an Irish newspaper.
Fortunately there are Best Betting Sites Ireland with newspapers with Irish language columns on line. So you can get your news straight from Ireland every day if you wish.
First visit the paper Lá Nua in the Irish Language.
Foinse in Irish: Is é Foinse Príomhnuachtán Náisiúnta na Gaeilge
Beo magazine in Irish language.
The Irish Times in English.
Also the Belfast Telegraph in English.
Ag Foghlaim Gaeilge - Irish People's Lessons

Click on the link here to go to the menu of lessons in Irish Gaelic page. Here we have both beginners and advanced topics.
Irish topics are here as well. This is a series not to be missed.
Irish Pronunciation Recordings in mp3 format arrainged in topics. This is also a series not to be missed.
Bainis Gaelach - An Irish Wedding


We often receive e-mail from brides-to be asking about songs and prayers to use at their upcoming wedding. You will find here some suggestions that should be a help. The lyrics are in Irish and English.
Paidreacha - Irish Prayers
One of the best ways to get started in a language is to learn words you can use a lot. Nothing better here than to learn and say prayers in Irish. Recite them daily and in no time you'll catch on to the language and feel good about your progress. Even if you never learn any more Irish, you'll have the satisfaction of being able to say some prayers.
Beannachtaí Irish Blessings
________________________________________________________
Here is a well known Irish Blessing written in both Irish and English.
May this piece warm your heart.
Best known of all is probably "May the Road Rise to Meet You."
It is here both in Irish and English.
Mallachtaí Celtic Curses
________________________________________________________
Sensitive people should not dare to enter here.
May you never incur the wrath of the Celtic People.
Here are some examples.
Seanfhocail - Old Irish Proverbs
________________________________________________________

The Irish have a great collection of Wise Old Irish Sayings passed down for generations.

They say that all wisdom is contained in the seanochals.
In English we have similar sayings such as "There's no place like home" or "The grass is always greener on the other side." Here are some seanochals.

.

.
Raidio Gaeltachta - Irish Radio

________________________________________________________

--------------------------------------------------------------------------

Irish English Websites to Visit!


----------------------------------------- Raidio Gaeltachta


Irishpage Continues... Click below:

As there is no more room here, we continue our selections just like those above by clicking here to go to IrishPage Part II.

Go Raibh Maith Agat as IrishPage a úsáid
Thank you for using IrishPage

Courtesy of Vivian & Jack Hennessey.
IrishPage.com 2023.