Now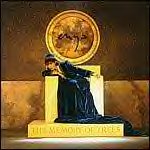 presenting Ceolta le Enya.
Enya, who's real name is Eithne Ní Bhraonáin which means Eithne Brennan,
was born on May 17, 1961 in the village of Dobhair
(Dore), located in the region Gaoth Dobhair
(Gweedore) in County Donegal. She has four
brothers and four sisters.
Courtesy of Vivian & Jack Hennessey
IrishPage 2003
Background Music: Willows on the water by Enya.